Meet the Managing Editors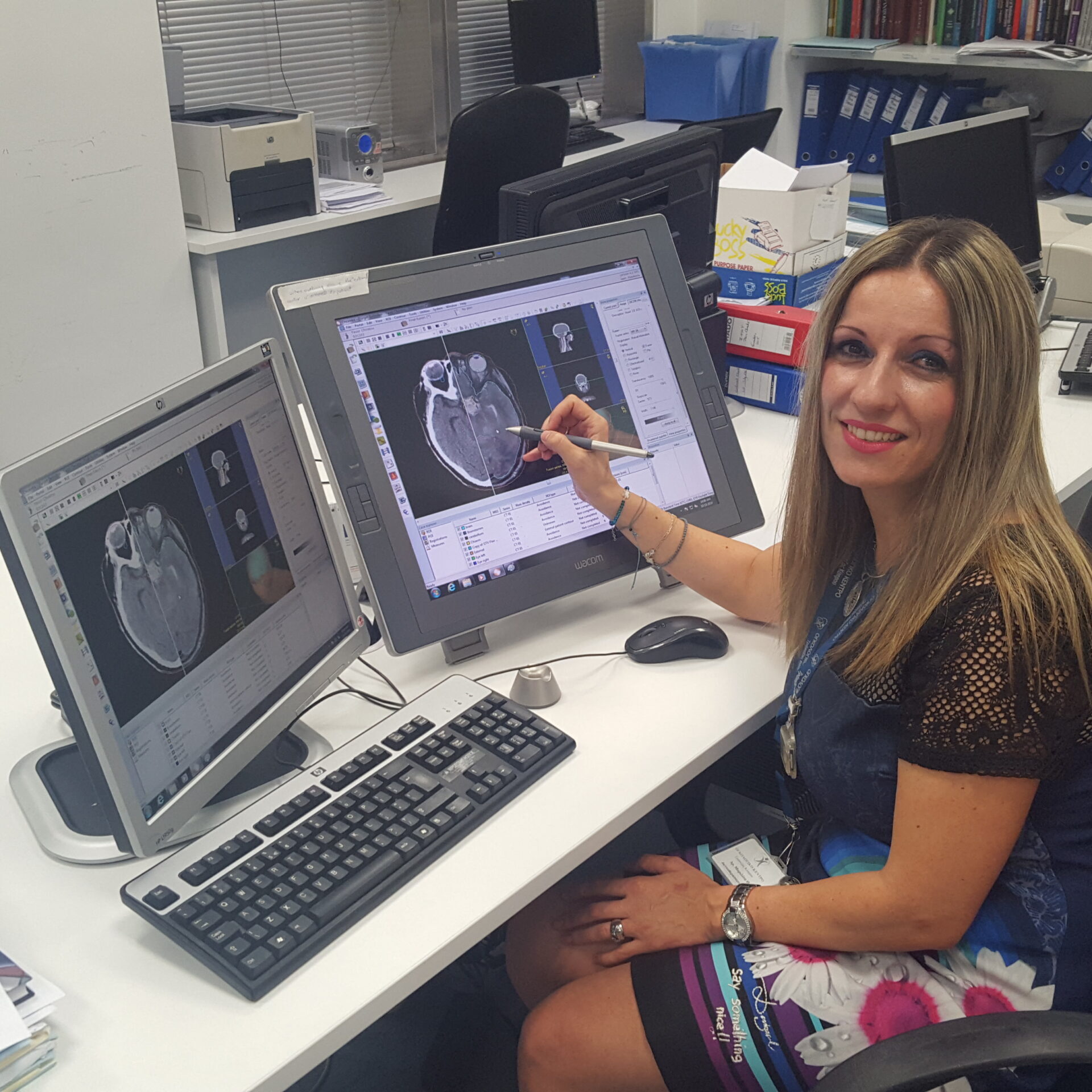 Dr. med. Marilena Theodorou is a consultant in radiation oncology specialist for brain tumors (malignant and benign ), brain metastasis, pediatric tumors, in Bank of Cyprus oncology center, Nicosia Cyprus since 10/2015, she is also a lecturer in the European University of Cyprus for radiation oncology. Her subspecialty is Radiosurgery and Stereotactic Radiotherapy. She was born in Cyprus, studied Medicine at the University of Leipzig Germany. Specialization and Work Experience in Klinikum Rechts der Isar, Technical University of Munich, Germany with Subspecialty Radiosurgery and Stereotactic Radiotherapy. Her PhD is about meningiomas with stereotactic radiotherapy and radiosurgery.
Dr. Strowd is a board-certified neurologist, specialty trained neuro-oncologist, and Associate Professor of Neurology, Internal Medicine (Oncology), and the Translational Sciences Institute at the Wake Forest School of Medicine and Comprehensive Cancer Center. He is Vice Chair for Health System Integration and Outreach in the Department of Neurology and Assistant Dean for the Wake Forest School of Medicine MD Program. As an early phase translational clinical researcher and clinical trialist, his general research goals are to translate novel therapies into the neuro-oncology clinic, identify biomarkers for patient selection, and assess the impact of cancer and cancer therapeutics on patient function, symptom management, and quality of life. He is a clinician scientist with a background in neuroscience and neurology and is interested in exploring the unique aspects of the nervous system's structure and function to optimally improve outcomes for patients with nervous system neoplasms and/or nervous system complications of systemic cancer therapy. He has been national PI of two multi-institution phase I/II studies through the Adult Brain Tumor Consortium and Alliance for Neuro-Oncology. In addition to his research, he has a passion for education and enjoys working with fellows, residents, medical students, college and high school students to spark interest in pursuing careers in neuro-oncology and neuroscience.